Updated: 12/4/2013

You may have an online business or a business that doesn't get a lot of foot traffic. In that case you may decide to remove the check-in option from your Facebook page. This post will show you how to delete Facebook page check-ins.
I realized that unless I checked into my own company every day or spent a lot of time promoting check-ins on my page, check-ins would remain very low for my place of business. Since so much of my business is conducted online, it really didn't even make sense to have Facebook check-ins enabled on my page.
It's fun and it's cool to check-in to posh resorts or the latest clubs. But location-based check-in usage overall has been declining due to privacy and security issues that have surfaced. So here it is:
How to delete Facebook page check-ins:
1. Log in as admin and from Admin Panel on the page, click Edit Page > Update Info.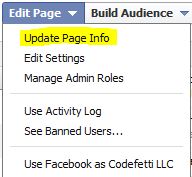 2.  Scroll down to address area and click the Edit button:

3. Now you are in edit page mode. Scroll down to map location and make sure it is unchecked. See highlighted option in the image below: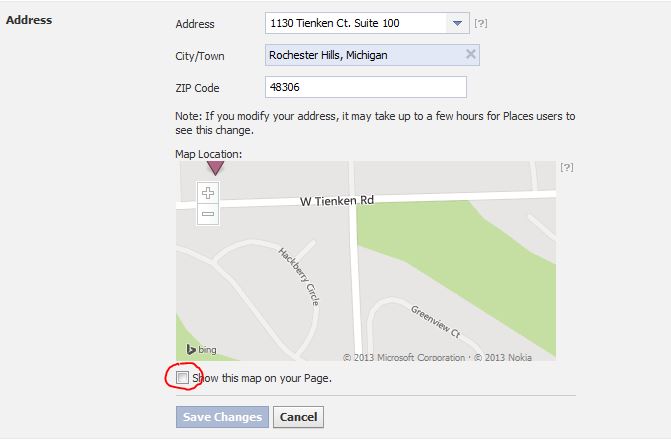 3. Click 'Save Changes.'
Voila! Check-ins will no longer show up on your page.
Do you use the Facebook check-in feature on your page?  Do you like this feature? Why or why not? Please leave your comments below!